5 Reasons Why is Magento the best eCommerce Platform?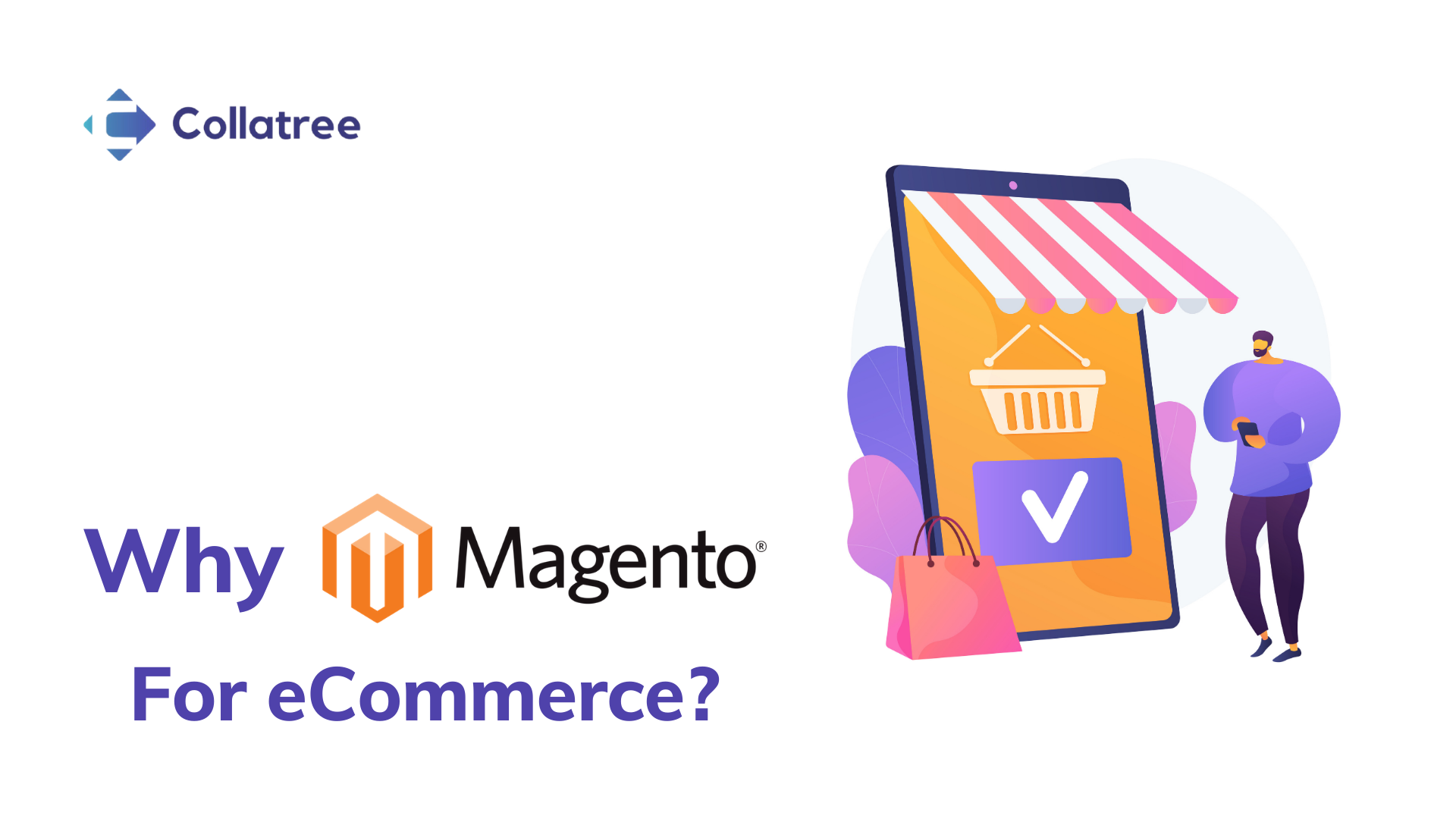 What really provides Magento with a competitive advantage over other popular eCommerce platforms? Magento has been popular over the entire e-commerce landscape, being the best platform for website development. According to the latest statistics, Magento accounts for 12% of all eCommerce sites. Magento is an easy-go platform for many eCommerce business operations. Compared to other platforms, Magento comes with endless growth opportunities in businesses, which enhance their growth rate approximately by 3 times.
Features of Magento:
It is the best eCommerce platform for digital products helping users deliver a seamless consumer experience and improve revenue. Here are a few to enlist the most important features:
Quick Deployment
Responsive Themes
Simplified Content Management System
Intuitive User Interface (UI)
Resourceful Online Community
Elasticsearch to optimize searches
Open Source Platform
Seamless Third-party Integrations
Personalized Customer Experience
SEO Friendly
Multi-channel to increase cross-selling
Magento: built for E-commerce Businesses
Well, certain people have an opinion that Magento was originally developed for B2C and is inferior to a platform that is made purely for B2B. Today, Magento Commerce which was released back in 2016 is a separate software package specifically designed for B2B. The current version of Magento 2.3 has many advantages making it the best powerful tool for e-commerce businesses. Some of them are listed below in detail.
1. Open Source
Magento is a feature-packed open-source platform, where it enables the development of custom features apart from the default framework. It offers greater flexibility and has the edge over other ecommerce platforms enabling full customization. Unlike normal SaaS products, Magento is more like a blank slate. So that it's perfect for an existing successful online store. It is interesting that other systems do have API's and allow plugins but not allow the same customization as Magento. This includes backend interface changes, scheduled actions, customizable designs.
2. Strong global development community
Magento is strong at its core, and a global community base keeps the products relevant. It continuously makes fixes and plugins, being a natural partner program for the open Magento platform with reduced risks. With its open-source feature, developers can customize and built any sort of flexible product.
3. Scalability with your business
Magento is a robust platform built to scale with your e-commerce business. It handles thousands of SKUs and is flexible enough to design in a unique and personalized way. It also possesses the ability to proactively monitor the entire server environment. It also analyzes service outages and proactive scaling of production site server resources unexpected surge events.
4. Magento Custom Module Development
To ensure that the operational efficiency of your online store is not limited. Magento Custom Module development can be leveraged to ensure the operational efficiency of your online store. This would also help you in a seamless combination of business functionalities.
5. SEO Optimized
Magento eCommerce development ensures that you have enough options for URLs, sitemaps, meta tags, descriptions, keywords, etc., with its unique SEO features.  Magento comprises in-built SEO features to optimize the search engine results with better website rankings.
In summary…
Even though Magento is very flexible, it is more complex than entry-level eCommerce platforms.
It is not a cloud-hosted SaaS solution and requires individual web hosting platforms and technical expertise to install and modify the open-source code. This demands a developer or tech-savvy to implement, which also means a greater cost to implement and develop. In short, while choosing an eCommerce platform for business, keep in mind the priorities and analyze the scalability and customization ability of the product, all within the budget.