How can an ERP System boost your Business Productivity?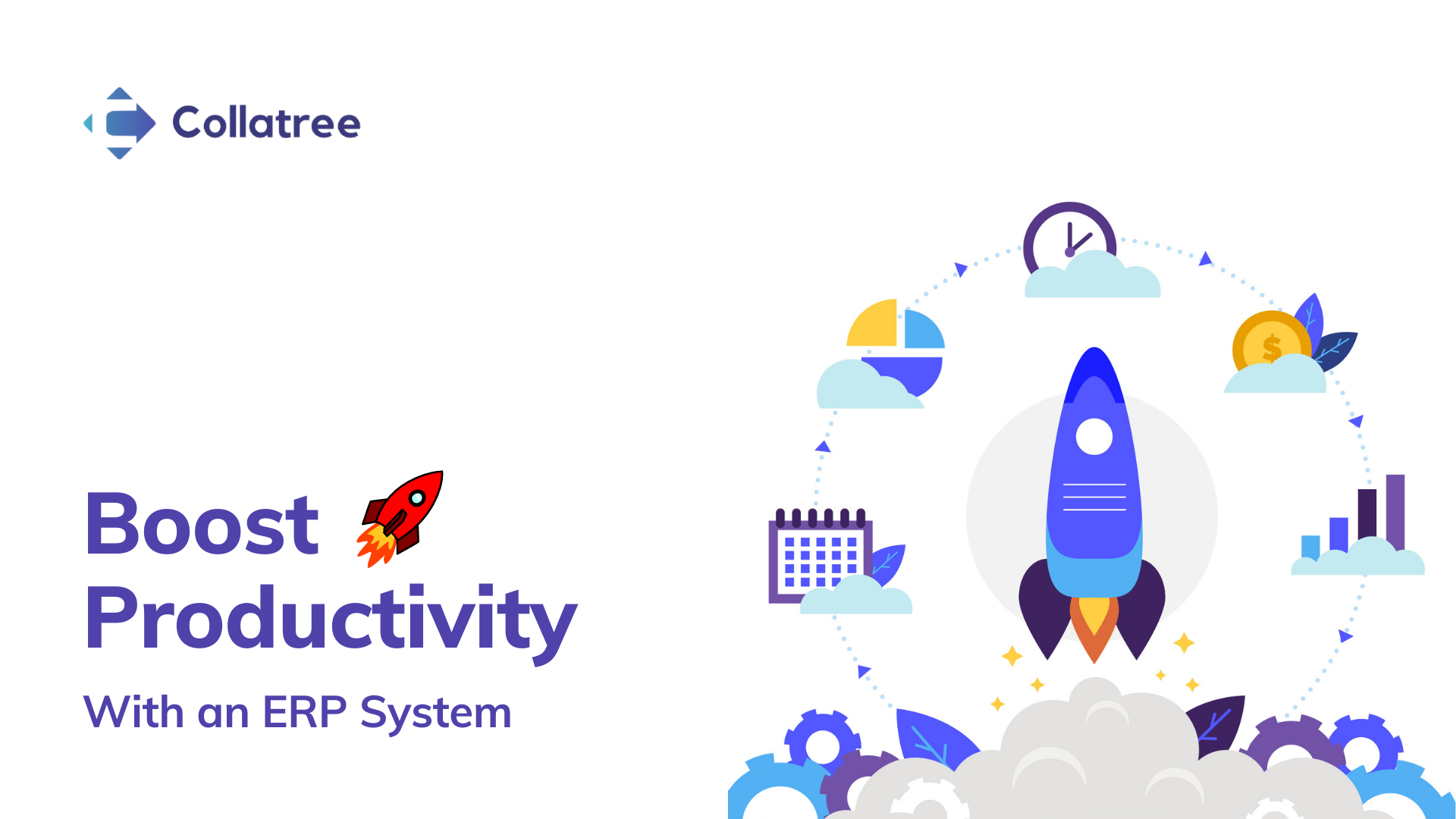 It's no matter what business you have; every business needs a specific method of organization. According to the organization, it is necessary to be profitable and effective. Lack of proper business strategy leads to decreased business growth of any organization. But, even knowing this, many small- and medium-sized businesses aren't quite sure what they need or even where to start looking.
ERP-Boost your business
ERP systems boost your business by having greater insight and visibility into its supply chain operations. And it also allows them to make crucial business decisions. It leads to maintaining a competitive edge in their business industry. It does not matter how big or small the competition may be. By identifying industrial problems, employees can easily make decisions. Daily work analysis is the best key advantage of the ERP system. It contributes an overall control to the operational process. However, the modern ERP solution is trying to cover almost every aspect needed to build success in business.
Increase Organization-Wide Productivity:
The repetitive process in business to be automated by the ERP system, and it reduces manual intervention to a bare minimum. This not only makes improvement in the productivity of the organizational operations but also eliminates the occurrence of errors in the data. It leads to avoiding costly business mistakes.
Further, the ERP system makes it easier for your company to collect data, and it enables you to access all information irrespective of the department you're working in.
Make Informed Business-Decisions
The ERP software is essential to act as a central hub for storing all of the business data, and it needs to be kept consistently. It should be up-to-date across the overall departments in your organization. By holding real-time business data, it allows you to make realistic estimates.
This makes you plan your future strategies in your business and procedure related to finances, sales. Inventory and customer service etc. Thus accurate forecasting gives way for taking business decisions by eliminating potential business mistakes.
Gain More Agile Business
Sometimes monotonous tasks take up much of employees' productive time, which leads to delay in production, and it affects your business and affects your customer experience in the organization.
An ERP system controls the redundant process, allowing employees to save time and involve in business activities that help to become more productive for your business.
Save Operating Costs
It is necessary to reduce overall running costs while implementing an ERP system in your business. It will be based on the employee's demand which accesses the entire company's data.
Your employees are required to get tools for making effective decisions and which have the potential for increasing efficiency and reducing running costs associated with employee engagement, manual information tracking, production, marketing, and other processes.
Induce Mobility For Maximize Usage
Implementing technology in your business is the best method for decreasing the complexity of processes. It makes people's lives more accessible, and it tries to maintain meaningful relationships. The ERP system is utilized on the cloud that extends its power of mobility. It is done by enabling you to update, access, add new business data from any point of work using any wireless connection which supports an internet connection.
Better product management
ERP systems consistently help your future project and help you to determine the complete effectiveness that is achieved by the entire project team.
To eliminate manual entry and duplication, ERP systems can help businesses become more time-efficient and improve productivity. It is needed to be computerized and get something more in line with organized accounting and integrated business control.