How to Choose the Best Hospital Information System for Eye Clinics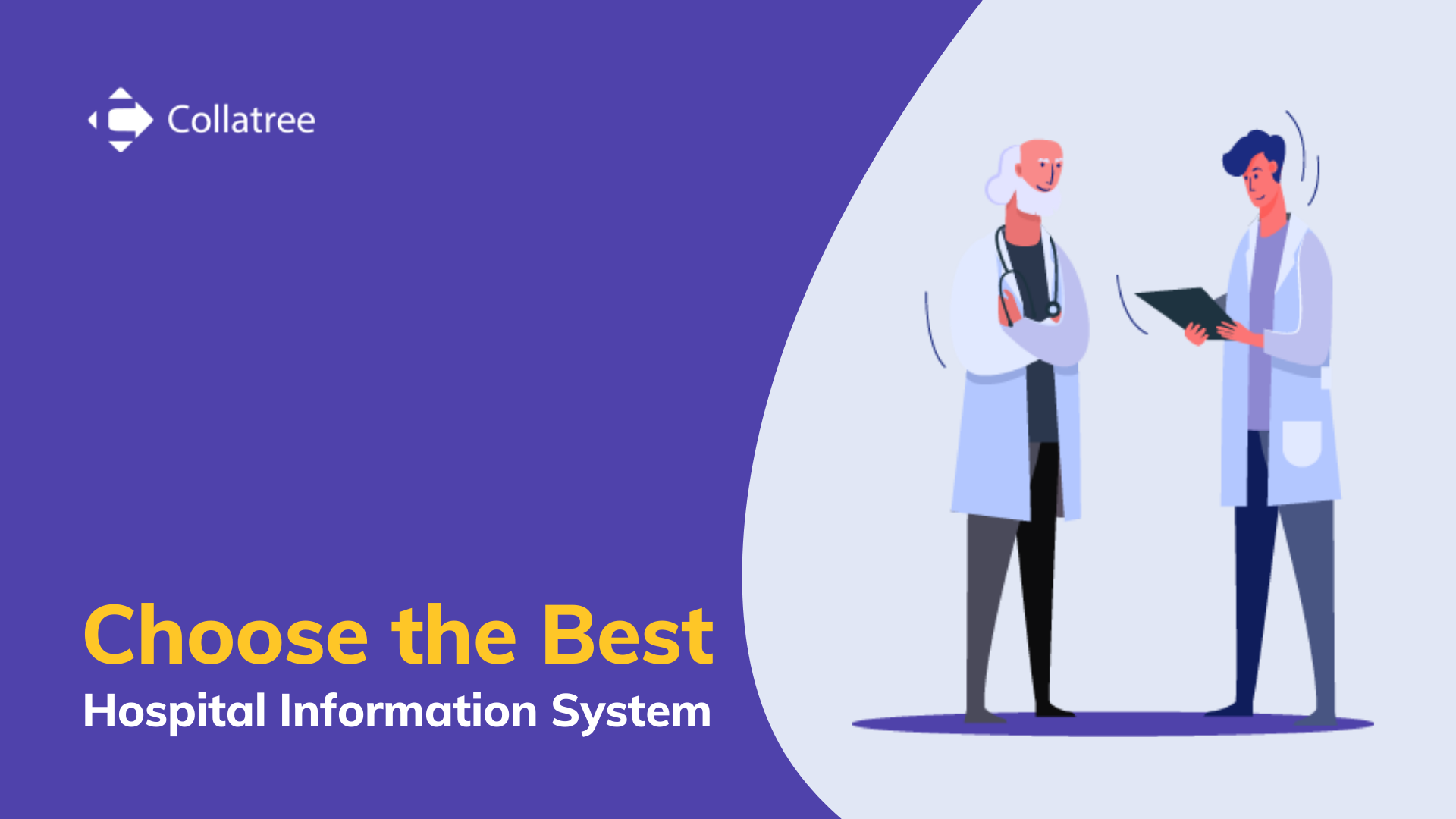 In the medical field, hospitals are becoming more and more reliant on IT systems in order to provide excellent care. Eye hospitals have an added layer of complexity when it comes to their software needs due to the variety of different treatments offered. They need a system that will be able to handle all these types of services while also being easy for staff members to use. In this blog post, we explore what features they require in their hospital information system and why they're important.
Our blog post explores: What features eye hospitals should look for in a hospital information system Why these features are necessary How they help improve patient outcomes.
A hospital Information System or Clinical information system is an integrated information system developed to manage hospitals' financial, administrative, and clinical aspects. HIS system software helps hospitals to manage their data related to hospital inventory and patient records and efficiency. This software helps in controlling the data in health care departments, namely financial, inpatient, operation theater, laboratory, pharmacy, etc.
The biggest challenge of hospitals is to manage information flow. Most hospitals prefer HIS to overcome this challenge. The advantages of HIS are higher revenue management, the best way to make the hospital technically advanced, enhance data security, eliminate errors, help to monitor each data instantly, enhance efficiency and patient care.
The patient examination and procedure flow for ophthalmology are unique. A generic Hospital Information System (HIS) will not justify this uniqueness. What you need is an information management solution designed especially for eye hospitals. With the Eye Hospital Management System solution, eye hospitals can now allow doctors, optometrists, and opticians to communicate, collaborate, and effectively deliver patient care.
OXAP, the eye hospital management system from Collatree allows doctors to access the patient's history, perform an extensive eye examination. Eye Hospital Management solution that takes into consideration the needs of eye hospitals specialty and is dedicated to managing the workflow of ophthalmology hospital and eye clinic bringing in operational efficiency and improving productivity.
Benefits of Eye Hospital Management system
One of the main advantages of Eye hospital Management System is the security level. Those patients in the consultation stage will only be shown in the doctor view list, which means the doctor can easily identify which patient is to be consulted next.
The pharmacy is directly connected to the doctor's view. So, whenever the doctor sends a patient to the pharmacy with a prescription inside OXAP, this patient's details with the prescription will be shown in pharmacy view. So, we can easily trace out the customers who are not getting medicines. In an overall view, it is easy to find a patient's current position and stage. There will be no delay in any case.
It offers transparency and integration between different departments and ensures the smooth functioning of a complex hospital environment.
Eye Hospital Management Software Provides complete history on a patient regarding the past and current treatments being offered.
Last but not least, all the account data including patient reports are available with a single click.
Key Modules in OXAP
Patient Registration
Refraction Management System
Consultation Management System
Counseling
Surgery Management
Pharmacy
Accounts
Inventory
HR & Payroll
Analytics & Dashboard
Biometric Device Integration
WhatsApp Integration
SMS Integration
Customer Feedback Integration
OXAP is an ERP solution for eye hospitals. The Eye Hospital Management software digitizes the medical records, with the ability to manage the inventory and accounting part of the firm, simultaneously. It functions as a Hospital Information system to manage the information flow in an eye hospital.
OXAP has designed its functionalities by inputs and feedbacks provided by leading ophthalmologists, management professionals, and experts in the eyecare domain. Since we are entering the details of the patients electronically into the system, data will be secured. Using this application, we can retrieve a patient's history with a single click.
Thus, processing information will be faster. It guarantees accurate maintenance of Patient details. It easily reduces the bookkeeping task and thus reduces the human effort and increases accuracy speed. Maintain a flow for the inventory and accounting tracks of the hospital without any human labor involved. Connecting from the doctor's desk to other sections is seamlessly done and maintained securely. Keeping the overall workflow of the hospital systematically and flawlessly.
Eye Hospital Management software is a solution to manage the information flow in an eye hospital. The system has all of the features needed for managing inventory, client records and accounting at once. If you're looking for ERP software that will help your medical team work more efficiently, OXAP might be right up your alley! We offer a free demo so you can see how this platform works before deciding whether or not it would be best suited to meet your needs. Feel free to reach out with any questions about our solution by emailing us – we're always happy to help!