Corporate LMS in Driving Business Success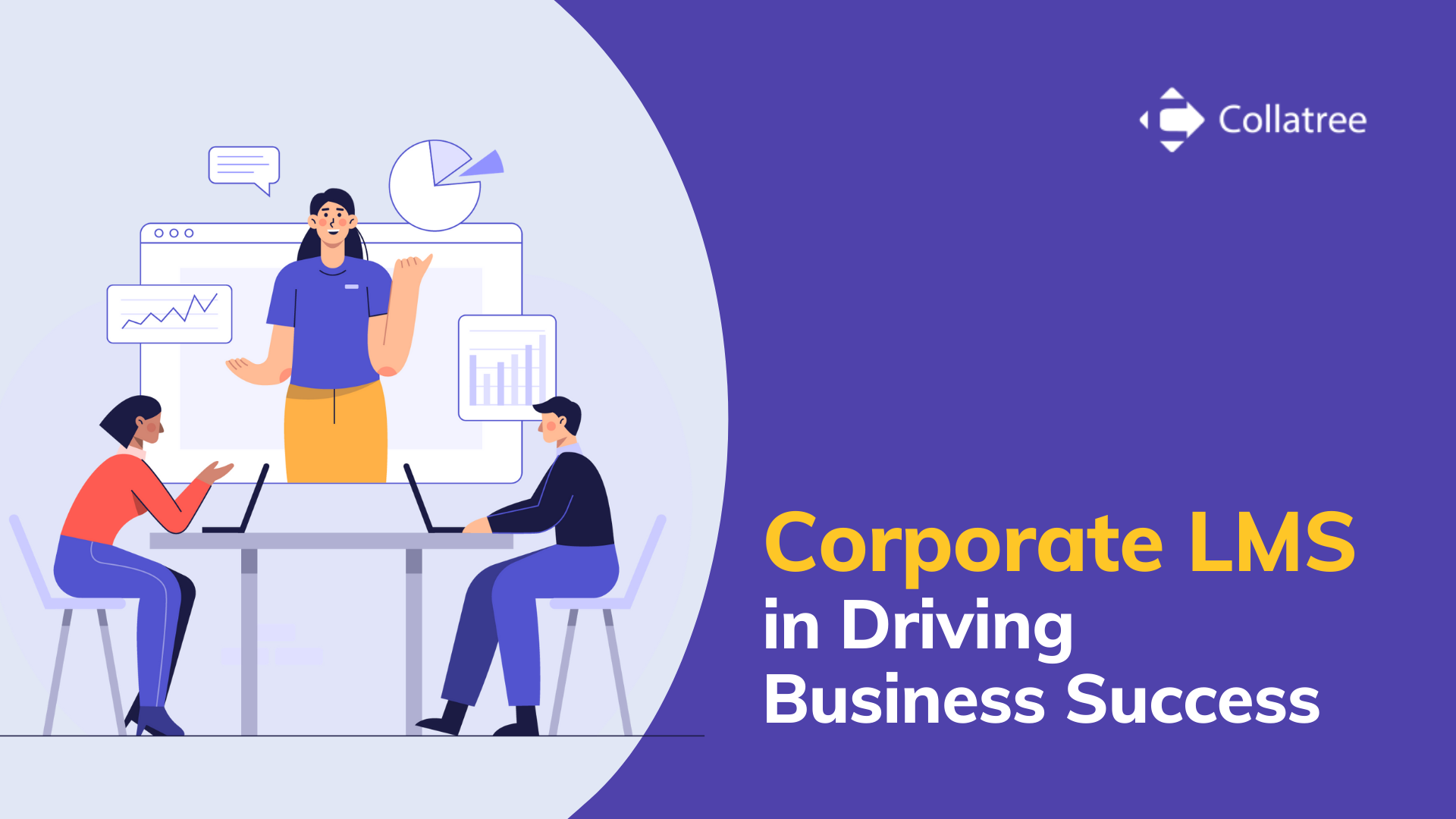 It's high time we look for a unique and prominent strategy that would improve your business to achieve heights beyond your expectations. One of the revolutionary methodology experimented by most of the local and international firms are employee growth and retention. We cannot grow unless and until we keep developing a good quality of work and knowledge. Thus, organizations are now concentrating on moulding employees with a more theoretical and practical acquaintance. Guess what comes into play? Yes, it's a Learning Management System(LMS). Now we might be perplexed about how an LMS could boost business performance and how to implement LMS into an employee community? Or even does it comply with mid-sized or startup firms? How to cut training costs, automate HR operations, reduce employee turnover, and more? Read here, how to tame and succeed these roadblocks by imposing corporate LMS on your business processes.
What is Corporate Learning Management System (LMS)?
Learning Management System (LMS) is a simple software that guides you in managing onboarding processes, career training, and skill development within a firm. Its implementation enables the management and employees to meet distinctive e-learning requirements. More than that, an LMS is a repository of learning materials accessed from anywhere and any device, comprising video lessons, lectures, presentations, books, and courses. Many top corporate LMS solutions comply to deliver online courses and other learning materials to employees. It helps in onboarding new recruitments with the knowledge and skill development tools required to perform their roles and, ultimately, advance faster in their careers.
LMS has a unique standard set of features that distinguishes each product. Simultaneously, there is specific employee expertise, a standard set of features and, settings that are most common and present in almost every LMS. Let's take a look at some basic features:
User and Role Management
Content management
Testing and assessment
Messaging and notifications
Customization and branding
Reporting and tracking
Certain companies have specific training requirements for their functionality, they prefer e-learning systems that can be customized, specialized to serve custom solutions and thus experience all the benefits of LMS. LMS guides employees, providing them access to:
ready-to-use video content
assignments and tests, receive grades, schedule, and receive class alerts
Track learning progress
group or individual video chats.
View and comment on modules.
Custom LMS software can also be integrated with special services such as video, chats, payment gateways, plugins, CRM, and API to suit specific business needs. Some of the LMS providers use both custom solutions and open-source options. Furthermore, this approach helps to customize and adjust LMS development to suit business requirements, size, and budget and to develop additional features if demanded. Here are a few facts that rationalize the growth and success of the business through LMS software implementation.
Encourage Employee Engagement
Employee engagement is one of the primary concerns of business when it comes to employee retention. The most reliable way towards increasing this is by providing opportunities to learn and improvise via corporate training sessions. Employees who utilize their opportunity to explore and upgrade their skill set are more likely an asset to the organization. 
Enhanced Confident Levels
Proper corporate training when implemented the right way can have a significant impact on employees' morale. They are an inevitable part of the organization and actions that do justice to the statement improve their productivity and performance. And the best corporate training management adds to this in a great way.
Develop Team Consistency:
Digital HRMS is an LMS used to design and establish training management systematically. Teamwork is imperative where all members have to stay on a single page as the project requires. Holding a frequent team training session helps in creating and accomplishing strong team consistency. So that both new recruitments and existing members can learn and adapt quickly to the complexities of the role and jobs as a team, as well as the company's targets, policies, and more.         
Reduced Recruitment Expenditure:
Recruiting new personnel especially, skilled and experienced, can be expensive. New projects require advanced expertise, and an alternative is to contemporize the existing employee abilities by offering internal job openings. This saves time and money, increasing employee engagement.
Employees may easily upgrade their skills through corporate training using a learning management system like Digital HRMS.
Uplift Employee Productivity:
Firms conduct corporate training to help employees develop their abilities and confidence to provide their best. They can focus solely on putting their skills to the maximum to increase their performance. This will boost the overall productivity of the team as well as the organization.
Final words;
A corporate LMS software comprises an easy-to-use interface, a quick course creator, learner assessment, user management, adaptive UI, data import and export, interface branding, reports, etc. It is also flexible over various firms like small and medium-sized businesses and enterprises, with appropriate learning management systems.
Businesses integrate LMS for its reduced costs that help organize employee training and improve employee performance. Many firms have reported that people started to adapt more quickly to share corporate values. Most of the LMS application developers come up with a deeper understanding of the complete corporate training process to support business and e-learning needs. Do contact an LMS software developing company or consulting services if you are running out of time in driving business growth.