Why do we Choose Odoo? What are the services provided by Odoo?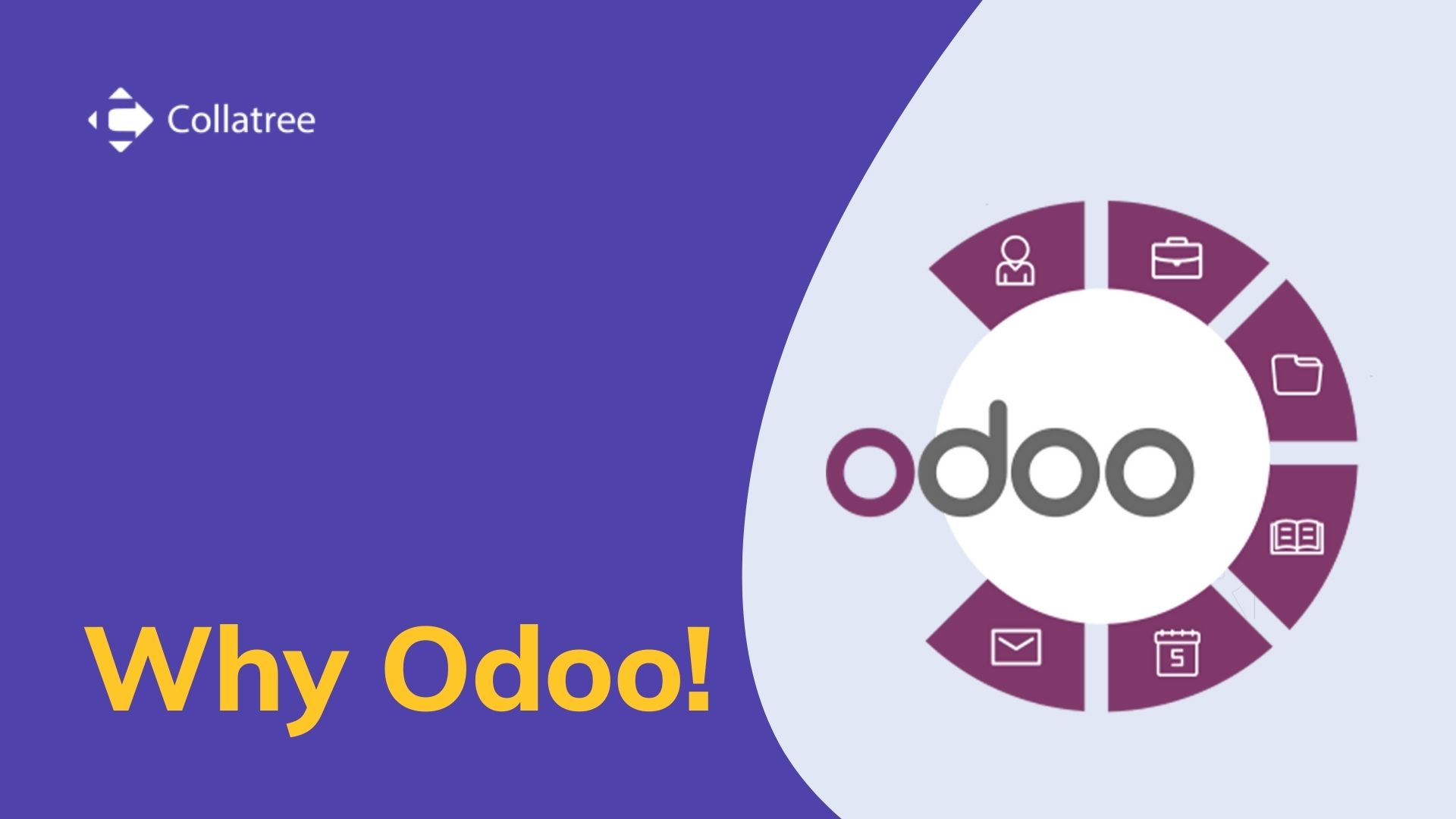 Odoo is one of the world's major open ERP providers, focusing on Small, Medium, and Multinational Enterprises with multiple departments. Before achieving its current status, Odoo faced numerous challenges. Customer relationship management (CRM), e-commerce, accounting, billing, inventory management, and project management are among the components included.
These modules are used to communicate with one another in an effective and seamless manner in order to exchange information. Odoo, formerly known as OpenERP, is a cloud-based or on-premise ERP system that can be used by organizations of all sizes. Odoo's highly flexible nature allows developers to access and edit the code to create modifications inside the modules that support an organization's reorganization.
Odoo's features are frequently adjusted at the code level to meet the specific needs of a customer as an open-source solution. The ERP functionality is represented by the following modules, which are available with either Odoo version:
Management of Customer Relationships (CRM) 
Odoo gives you the ability to efficiently handle leads, opportunities, tasks, issues, requests, bugs, campaigns, and claims. It runs on its own.
Management of Projects 
Odoo allows you to handle all of your company's projects and tasks with ease. It provides you with the tools you need to manage multi-level sub-projects, control work, send out email notifications to consumers, and schedule and prioritize given activities. It also allows you to bill for completed tasks that are supported.
At the point of sale (POS) 
You can easily handle point-of-sale-related activities, i.e.
Management of Sales 
Odoo allows you to organize and manage your sales orders using a scientific system. It allows you to place new orders as well as review existing orders in various statuses.
Manufacturing 
Odoo's multi-level routings, BoM, and work centers help you manage your manufacturing operations. It enables many planning meetings and allows for the tracking of work orders.
Accounting 
Odoo's accounting capabilities include cost accounting, accounts receivable and payable, tax management, electronic bank transfers, assets management, automatic invoicing, analytic controls, financial indicators, and statement management.
Management of Purchases 
Odoo allows you to track down and convert quotations from your vendors into Purchase Orders. Odoo offers a number of options.
The instructions for implementing Odoo can be found here.
Installation & Hosting: Odoo software must be installed on the client's devices, and the system must be accessed through a web browser. Odoo is completely free to install on our servers in the Amazon Web Services cloud.
Configuration & Setup: In the case of Odoo implementation, configuration and parameterization are critical.
Lowering production costs and increasing efficiency are two advantages of using Odoo ERP software.
Identifies departmental boundaries and analyses them.
Make accurate predictions.