Importance of having a Mobile App for your business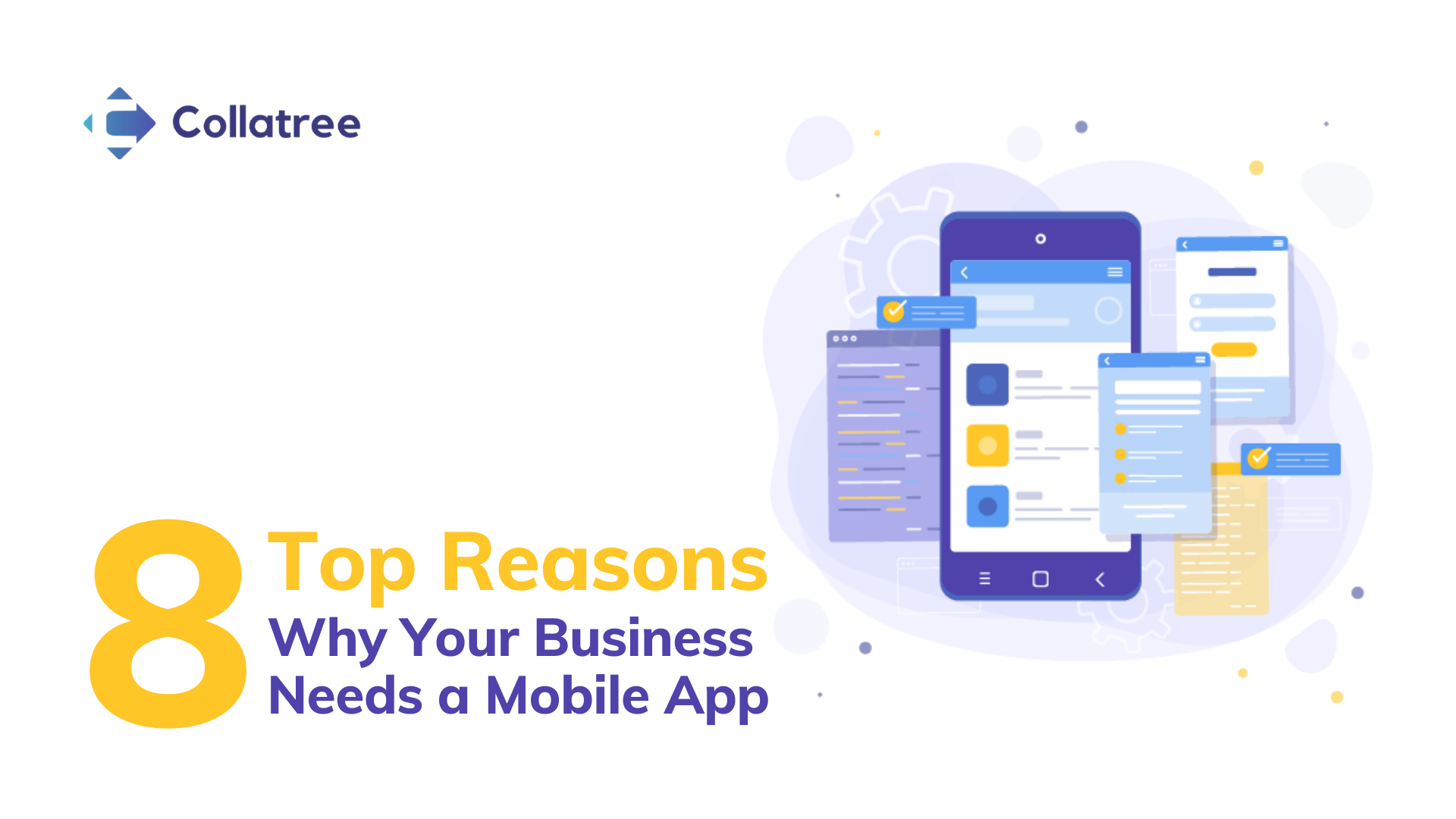 According to the latest data from GSMA Intelligence, there are 5.27 billion unique mobile phone users in the world today and you think that mobile apps are only for corporate brands; you are living in a stone age.
Many businesses are already started to follow the trend. Effective and aggressive business strategy involves more than just a responsive website and traditional marketing technique.
Still got confused??
Here are 8 great reasons why you need a mobile application for your business
1. Brand recognition or exposure
A well-developed and maintained application helps you build relationships with your customer which is totally different from the relationship that you develop by using social media pages and by interaction on a responsive website. The mobile app will increasing customer engagement and it allows you to send promotions and notifications directly to the customer's screen.
2. Increase in profit margin
By using mobile apps you can implement/change your marketing strategies as per the requirements with minimal investment and also you don't have to wait for more to get responses to your strategy. You can change the strategy if the outcome is not what you expected. This will save your investment in time and effort.
3. Better/faster service to the customer
Complaining is human nature hence one of the Sensitive areas of a business is its customer service department Mobile apps make customer service a simpler and more efficient process. Customers can talk to the business representative at any time and can set up appointments by using their phones. They can review and give ratings to your products and services directly from the application. A critical part of the business is the ease with which a customer can find, review or buy products and services.
4. Business growth
For an online market, an app helps you to improve sales numbers by making the purchase effortless and convenient for users while shopping. Also you can prompt add-on products with each selling product. An app helps not only to sell a product but also you can sell associated services to those customer who purchased your product.
5. Direct marketing channel
Another advantage of having a mobile app for your business is that all the information and advertisement you want to provide to your customers is right at their fingertips without any marketing investment. The push notifications provide you direct interaction with your customer at any time you need. You can give reminders about the items in the cart or about the status of the purchase or even you can customized promotion based on his/her browsing history which will definitely prompt to buy that product/service.
6. Keep Control of Your Business
Mobile application is a wonderful thing that makes business easier to manage than ever before. You can turn your phone or tablet into a mobile accounting machine to sending invoices, managing customers, viewing and managing sales, getting stock alerts credit card transactions details and complex financial projections at any time anywhere the only constrain is that you must have an active internet connection.
7. Better user experience
"A customer is the most important visitor on our premises. He is not dependent on us. We are dependent on him" : M. K. Gandhi
The satisfaction of a customer is the basic key to running a successful business. Success in any industry is often measured by the number of satisfied customers. The better experience you provide for your clients, the more satisfied they will be, and the more the customers are satisfied the more the business growth.
8. Visibility to the customer
The mobile app gives the customer a wide range of option to do a purchase easily; for example, you can search a product by scanning a QR code or you can pay the bill by a one-touch payment system that is linked to the bank account. Also you can set your target audience easily and you can design your marketing strategies based on the response of your audience. You can give special offers and can conduct a loyalty program very easily and effortlessly without much investment.
Conclusion
There are around 2 million applications in the App Store and above 3 million in Play Store which means the competition is getting tougher. So, in order to increase business from mobile apps, your business application needs to be a challenger to the existing applications in your business category. You have to adopt the right mobile trend and team that attracts your customers to spend more money and time on your business. The best mobile application development teams are those who are up to date with the trending technology.