Reasons to go for Odoo Customization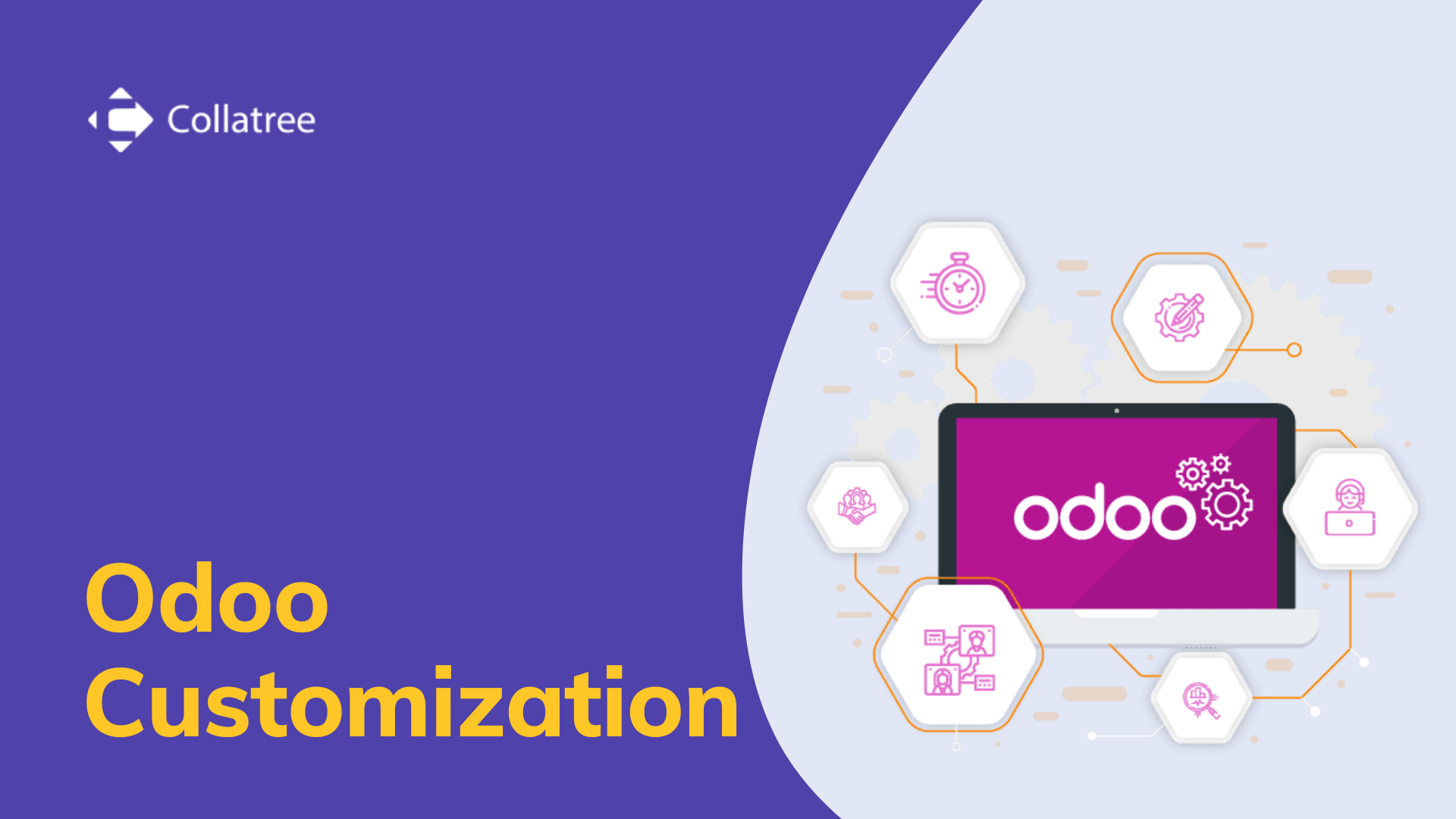 Customization creates a tailored experience in an application based on the needs and ideas of the client. Odoo offers a full complete package to satisfy an enterprise's needs, but clients will always demand something additional. The common problem with any ERP is that, no matter how good it is, it does not meet all of your company's requirements. As a result, they include compromises such as flexibility vs. standardization, a single application for all departments vs. a best-of-breed approach, and others.
We discover a compelling reason to personalize at least a few places in your ERP system after we add all organization's areas for cutting-edge benefits. And these critical areas were emphasized in order to make the necessary software changes rather than no change at all.
It is necessary to make an odoo implementation because business moves at a breakneck speed in today's world. To keep up with changing needs, the company needs a well-equipped ERP system to monitor day-to-day operations. ERP enables businesses to automate business processes, handle activities more effectively, and improve overall performance. With ERP in place, in-house workers can devote more time to other vital tasks that require personal attention. Odoo ERP Development Company is in high demand these days because it can assist with the integration and maintenance of daily operations. A company that offers customized Odoo Development Services will be able to satisfy the needs of their organization.
Levels of Odoo customization:
Some ERP customizations include a specific app that needs to be developed or customized according to business requirements; there may be many apps or departments that function in a specific flow that is not followed by the industry. As a result, some customization in ERP software may be required. Some personalization includes 11 to 25 percent of the total customization.
Modest customization is defined as 1 to 10% customization, which means the software matches your specific business requirements and you may start utilizing it with minor custom development. Minor customization enables you to launch and go live with your ERP project quickly.
Significant Customization 
You're searching for extensive customization if you're creating an ERP system that's between 26 percent and 50 percent. This could lengthen the development process and increase the project's final cost.
Extreme customization is defined as customization that covers more than 50% of each and every module. This occurs when you find a solution that meets your business needs and gives you confidence, yet there are still some areas where the ERP software falls short.
ERP solution that can be completely customized 
Completely customized ERP software, also known as in-house produced ERP, allows you to choose the best-of-breed solution that best suits your company's demands in every way and develop it in-house or through vendors. These ERP solutions are time and cost-intensive, and there is also the danger of failure and resource availability.
Why Choose Odoo ERP Custom Development?
There are a number of advantages to using Odoo ERP solutions. They are straightforward to use, and all of the modules are well-designed to work smoothly. Furthermore, with customized Odoo development services, the modules are created specifically to fit the needs. As a result, the modules are designed to carry out tasks with care. Our Odoo ERP Development Company can create modules that are tailored to your company's specific needs and workflow patterns. The modules can be designed first based on the job intensity, and subsequently altered as the workflow increases. Module advancement and expansion are always possible.
We offer a complete Odoo ERP implementation service for your company. Our outstanding team is constantly working on new plugins, customized options, and providing a solid foundation for the complete ERP program. Simple designs that are trending ahead of their time would be quite spectacular. It has a color scheme that is pleasing to the eye. A customized Odoo development solution ensures that you have complete features that assist you to increase productivity and, as a result, generate revenue.
Data isn't the only thing that keeps a firm running. They must also produce an authentic report from the data. These reports assist them in understanding their business's situation and working accordingly. Clients who use a bespoke Odoo development service can access a variety of business reports. Users can utilize any data connected to a certain factor to generate a report for that factor. Statistical analysis can assist a company in determining its growth and working toward its goals.