Building Automation – Smart Living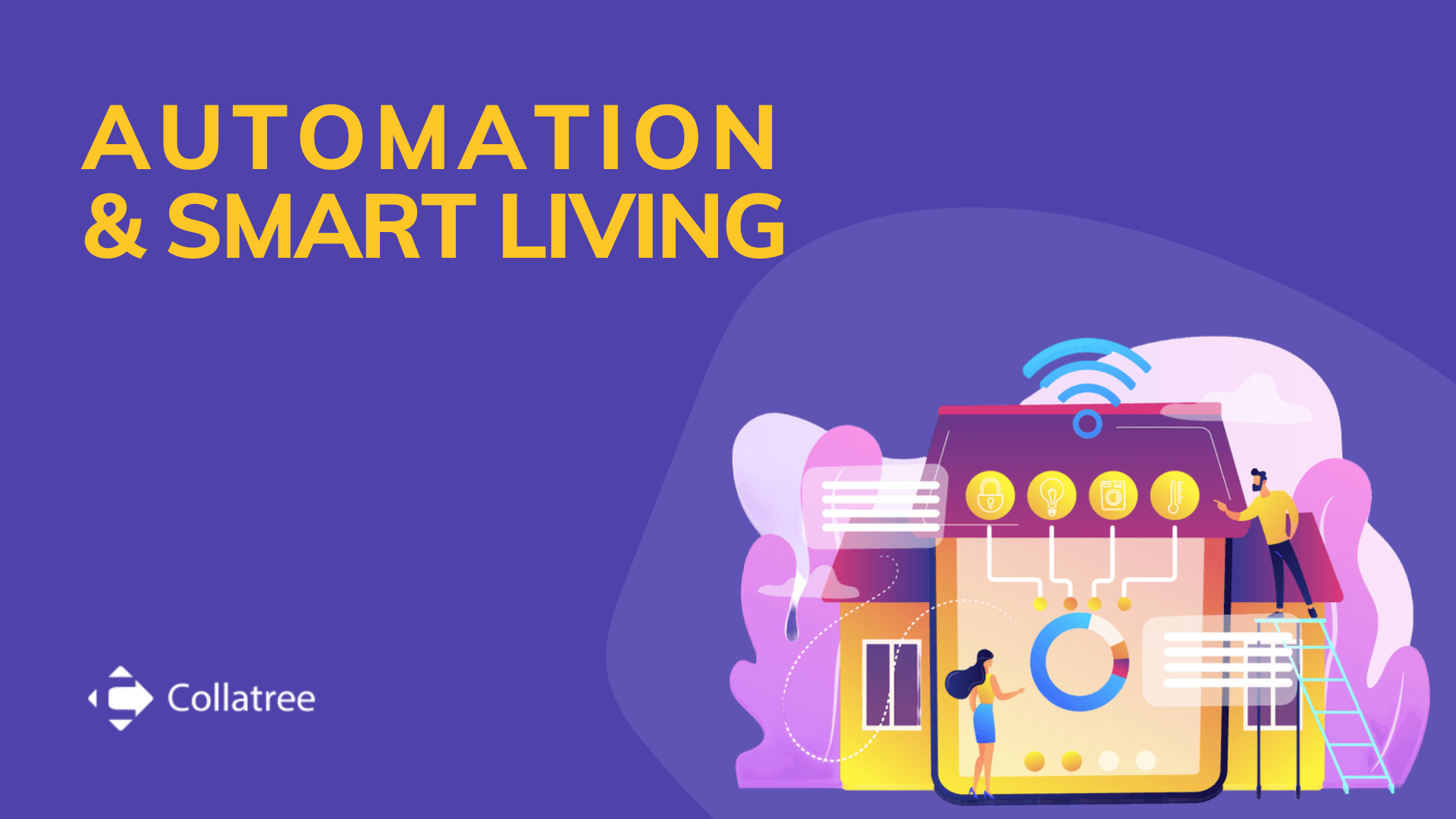 Oh! My Lovely Home Is Still Blind …? Why Can't I Figure Out The Reasons Behind This?
Term automation itself a big answer for you! Agree? "NO; then why you are not using ox cart in this century? Ha-ha, I just kidding!
Hope all of you got an idea about smart living from our previous write up, yes; as stated
Smart living will make your daily lives more efficient by providing full systems enabling home monitoring, security, safety, comfort, luxury needs, and many more.
A home automation system will control your home appliances, lighting, climate, air condition, ventilation, entertainment systems, and home security systems, etc. which also can be accessible and can be controlled from your mobile device anywhere in the world.
Today, we are inviting your attention to the reasons why your lovely home is still blind…?
Of course, all of you having a big amount of net packages available, take a look around and you will see a ton of comments, suggestions, and ideas around the topic of smart buildings. Everyone is advancing and yet your home is still sitting with a coffee in her hand and thinking?
"You don't have enough budget to make your building smart"
I will say, it's completely your fear or someone pushes you to feel fear. You are not getting time to decide for yourself. Someone confusing you to adopt new technologies. Actually, that's the clear reason why you are feeling you don't have enough budget to make your home smart.
Ok, I understood maybe you are sitting in an old building with old traditional technologies, but don't have a budget to send your building back to school. Your reserved budget is shrinking and you cannot move on with adapting newer technologies, there we are "Building automation professionals or call us as consultants". We make your home smart and intelligent. Design, program, install, and aftercare your smart home. We offer a completely tailored service, to design your home to meet all your needs in your proposed budget.
"Your neighbor's building's or friend houses hasn't been upgraded since 1990's"
In this world, everything has a limited period of life. Earth is following the philosophy "if it ain't broke, don't fix it", maybe it will work great but it was not efficient for us. Yes, "flexibility". Even god is creating us by following this slogan; one day there is an end for everything. The same also affect building systems, if you cannot remotely access your home or you are afraid to operate it because you are not sure you can find a replacement for our existing appliances then you may have a problem.
We don't want to search for an example somewhere, the living example is ruling the world now. ''COVID19''. Hand touch is playing a crucial influence in spreading the same. Simply, to turn on/off a light we have to touch the switch, we don't know who to touch the switch before. So don't check with your nearby building or friend building, if you feel it's an adaptable one then make it yours and be a model to your neighbors and friends.
"My plans, my house, what is the need for an engineering brain, my electrician can do this stuff for me, you professionals out from my compound"
Yes, of course, it's your house, we respect, appreciate & accept your plans and ideas. There is a saying if you don't know where you are going, any road will do. I think that came from Alice in Wonderland but I am not certain. The thing is, you should have a clearly defined outcome for the technologies you are putting in place. I have seen technologies and integration throughout my 8 years of experience and when I would visit the place 2 years later the system did not work properly. For a building "architectures" used to call them "mother of the building". All Building is their baby. They won't allow their baby killed. So there should be some trustworthy relatives needed, there we are "automation professionals".
In another way just imagine, you want to go out and win for a streetcar race. Do you go with an alto800 full option? It's simply not going to happen. The reality is if you want a smart building you really should be looking at the integrated project delivery process. For example, if I am planning to build a home surely, I will choose one of the top leading smart home integrators over there and avoid the plug-and-paste plastic stuff available in the local markets. The thing is I need smart living, not shadows instead.
"I have a dog in my house, I have an unbreakable gate, we four men family then what is the need"?
Oh, man! You have all of this! It's awesome. I think you also have a key for your car then why you are pressing the auto button to lock and unlock? Hey idiot, it's free of cost. Ha-ha, actually you people are buying a car after the complete development. You are not sitting with the manufacturer during the time of production. Simply, your home is also the same as that.
Your investments are neither an additional cost nor an unwanted expense. Its pieces of bits and bytes during the time of production. If a single nut is missed, then to regain the same is a little bit difficult.  Now a day's security is essential to us. Still, most of the news cycles have been dominated by developing reports about thieves, murder, etc. So your protection is in your hand. Your belief will protect you.
Conclusion
Don't tie your lovely home with a black kerchief, make it smart, secure, and adopt a high standard of living in your budget, don't depend on others. Decide yourself. Let your home be beautiful.