Benefits of Building a Mobile app for eCommerce Business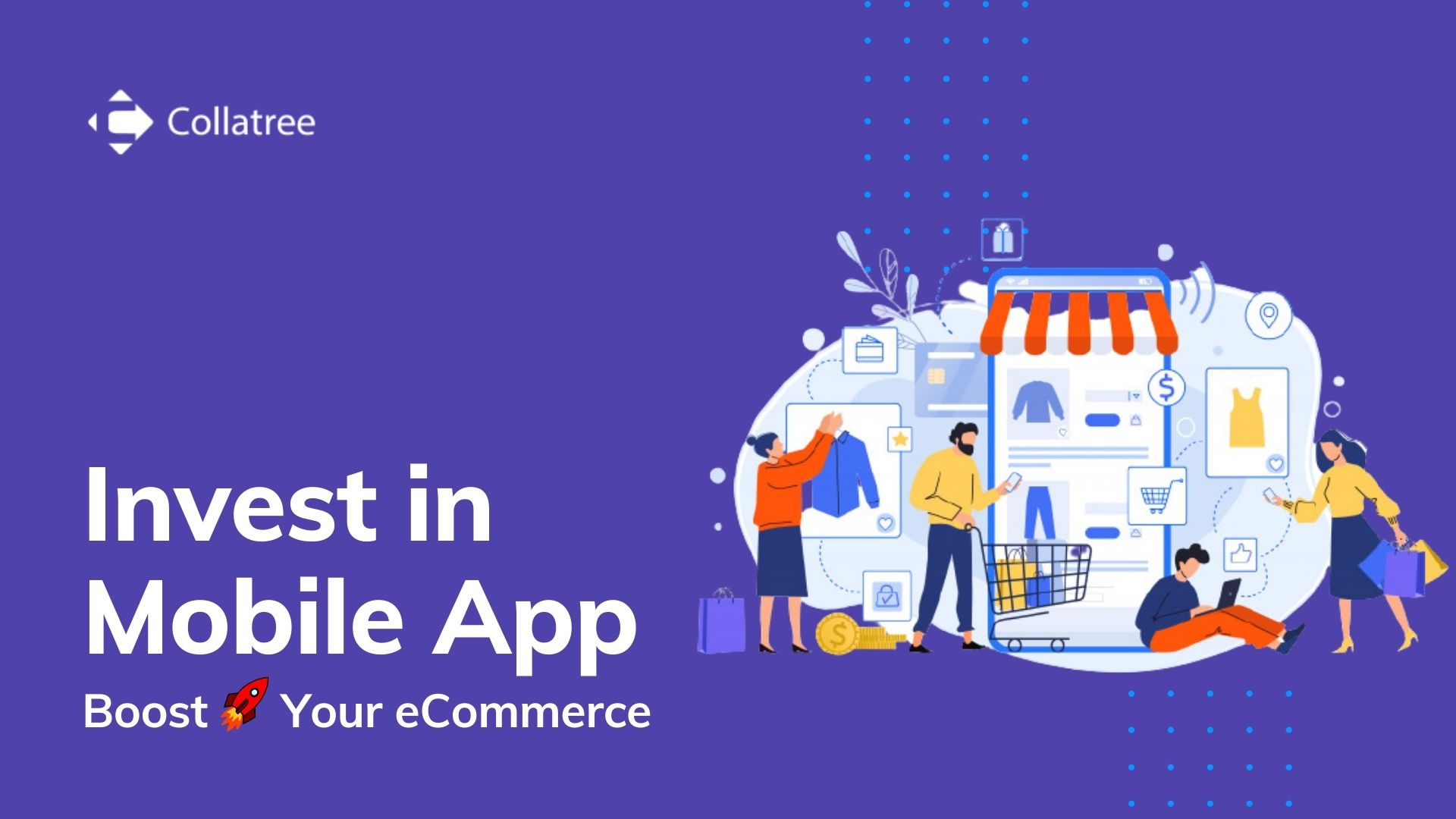 The mobile revolution has changed the face of online shopping. Mobile apps have changed the way businesses reached their clients. A highly optimized, a well-designed online store is one of the best and essential ingredients of e-commerce businesses. With its custom features and personalization options, businesses benefit widely from an established mobile eCommerce application. According to e-market estimates, retail e-commerce is expected to grow to $3.5 trillion this year.
Why do you need a mobile app for your e-commerce business? Everything is now heading in the mobile direction, mobile apps complement the business to its full potential. Research and surveys showed that the majority of the mobile users make use of smartphones to check out various products, prices, offers, discounts, reviews, comparing, and then purchasing them. Most e-commerce entrepreneurs think if a responsive website is better than mobile apps. Taking into account the research statistics, here is why you need a mobile app to gain advantages in the e-commerce business
Features of an adaptive e-commerce mobile app
Social commerce
Mobile chatbots
Voice shopping
Omnichannel experience
Multiple payments mode
Here are some of the prominent benefits of developing a mobile app for e-commerce business.
Loyal Customers
Users would show a high investment level in your brand through the mobile app. Also, people access and spend more time duration on apps than mobile sites intentionally and are more likely to purchase. This gains brand loyalty, making a strong connection between online stores and customers.
Faster loading content than websites
People seem to abandon those slow-loading websites/apps that lead to a negative impact on your business lacking a positive user experience. Mobile apps have a vital role in building a loyal client base with numerous advantages compared to websites. E-commerce mobile apps help customers providing various information about products, checking prices, comparing products, and details.
Enhanced usage
An eCommerce mobile app comprises fast loading, high definition images with classic, stylish, and bright designs. Online retailers establish a mobile app for their business, implementing creative and exclusive functionality with intuitive structure and navigation. This, in turn, enhances the possibility of maintaining existing users and improving the tendency of customers coming back to make frequent purchases. Mobile apps thus drive in more interactivity and user engagement.
Improved user engagement
Mobile apps allow the users to share their products, feedbacks, or their social media platforms. This actually is one of the most effective and cheaper product promotion and marketing strategies. Users now are an active platform for advertising your online stores through Instagram, Twitter, Facebook, etc. Also, special offers and exclusive rewards lead to better user engagement, drawing more customers.
Engagements with inbuilt features
Now mobile apps come with various inbuilt options that improve engagements and user interactions. Another exclusive feature of a mobile app that websites lack is the built-in camera usage without leaving the store. Also, voice shopping is offered by most of the e-commerce stores that allow users to navigate and shop through easy and faster. With the help of GPS, the user can also locate the nearest store.
Increased Conversion Rate
Enhanced UX, navigation, and user experience make e-commerce apps with high CR. This conversion rate is three times higher than that of websites. Customers access products and view as many possible products using mobile apps for its optimized item display. The average order value in mobile apps is comparatively higher than that on websites.
Mobile app development for eCommerce Business is a crucial part after the launch of a responsive website. Websites only resemble the business idea and check the market. Whereas, mobile apps have a significant role in creating a unique marketing strategy, attracting customers, and increasing profit.