Benefits of Odoo for Small and Medium Enterprises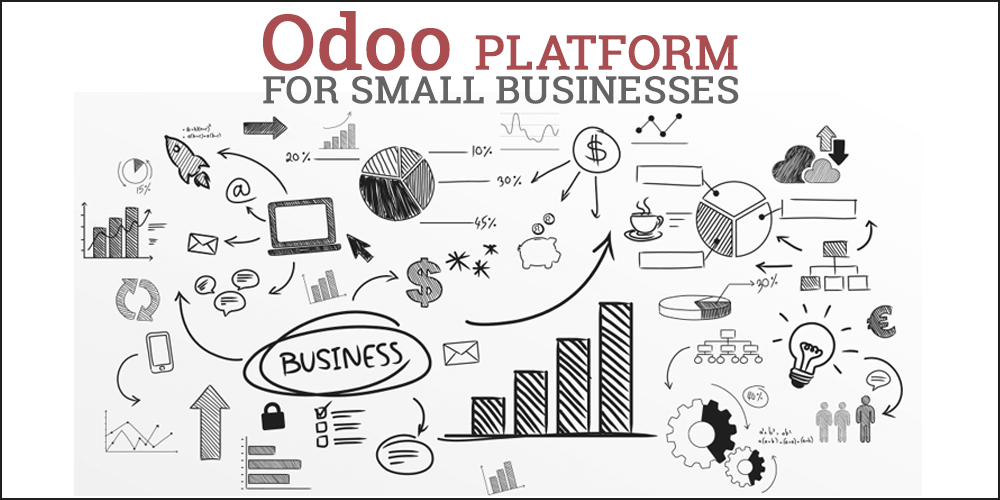 Fast and growing entrepreneurs are contributing to new technical innovations. For growth and to keep up with the digital transformations, small and medium enterprises are adopting ERP solutions widely. For all business collaborations, productivity, on-demand product marketing, real-time data access, and centralizes data from various sources to one single source, ERP  can be adopted across any business.
Odoo ERP software is one of the best comprehensive systems that offer a large range of business applications and features that helps almost all enterprise management. ERP systems meet the constantly evolving market demands and reduce manual labor in turn improving business efficiency.
Benefits of choosing Odoo ERP over other ERPs for SME's
1. One in all application
Odoo ERP solution gets all the gear that any business needs, from purchasing and production to inventory and delivery. For any business, the section that should be managed is very huge, and for each section to be handled the company should have multiple software applications, for example, Human Resource software, CRM software, Fleet management software, etc. The small company cannot afford the cost of multiple software management and depending on vendors. Here, software like Odoo ERP comes to the rescue for the companies which bring every functional and managing department under a single platform.
Odoo ERP suite comprises of modules like HR, Accounting, Sales, Inventory, Manufacturing, and many more. Suitable software can be fetched by many small, medium, or large firms from the Odoo app store with very low budget costs.
2. Scalable yet stable:
Odoo ERP helps to grow your business from small to medium and medium to large enterprises within a short period of time without affecting any of the business management across the firm.
The business can be connected to numerous other third-party channels for making the process simpler like shipping and order management.
3. Flexibility for customization:
Unlike other ERP, Odoo has various modules to manage industry-specific businesses separately, which can also be customized according to the business needs in an easier way. ERP can be hosted on any platform such as a private network or stand-alone web server or in a cloud server, from anywhere even through a smartphone/tablet.
4. Ease of availability:
Availing an ERP for any organization is just a piece of cake if the ERP is Odoo because the software can be easily found and downloaded through the internet. Any person having access to the internet can go for the requirement check on the functions and features of Odoo, to meet the desired business requirements.
5. Cost-effective
Softwares of SAP, Microsoft Dynamic, Oracle charges high implementation and maintenance cost, unlike Odoo ERP. The SMEs step back to invest in the software due to a low budget. Odoo comes with a cost-effective way to implement the software and charge zero fees for the license. The ERP which can be implemented and later customized according to the business requirements without any charges can be the better choice for any SMEs.
SMEs can rely on Odoo for better operational cost control, decision-making, and increasing business sales hence the profit. We work closely with our clients to help them understand their business plans and identify the process which needs improvement, ensuring the right ERP solution of choice that supports the business.