Top 8 Essential Elements of a Successful eCommerce website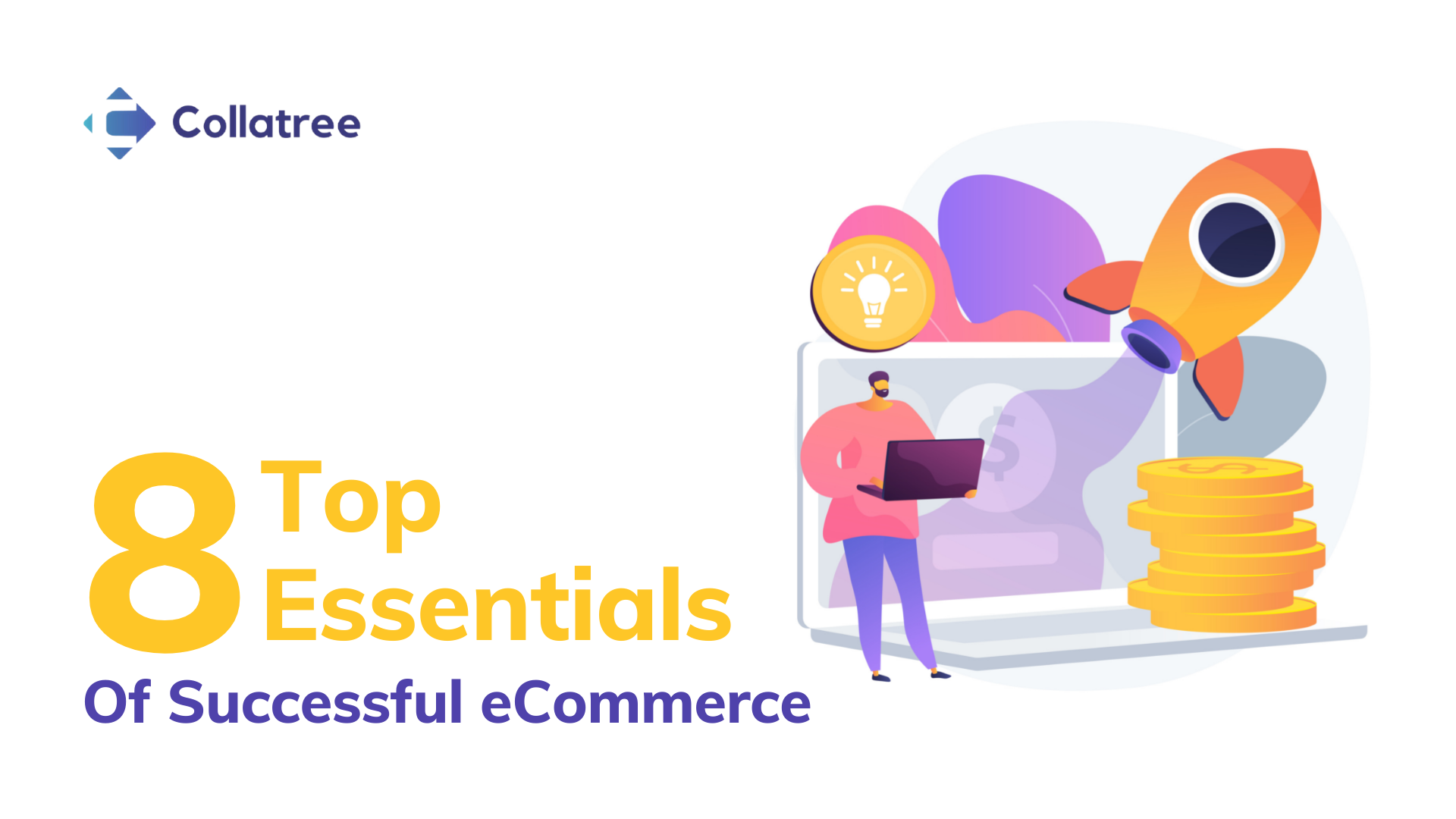 Today the world is keen on eCommerce website development. Entrepreneurship has turned heads to the digital world to do business and generate better revenue. As per studies, around 50-60% of the business contributors are a direct outcome of eCommerce development and designing.
E-commerce websites enhance the representation of a business making it convenient to purchase anywhere anytime. Users can avail the products and services online through few clicks on any preferred device. The greatest part of an e-commerce website is that it offers a product comparison efficiently. Here we have listed a few essential elements for an attractive and successful Ecommerce Website.
1. Responsive design
People now use to purchase mostly through their smartphones or any device in a most convenient manner. So that, you need a website with a responsive design that makes it accessible on any platform or any device. This makes the website easy to use and user friendly for consumers improving the online product sale.
2. Web speed optimization
Users abandon those websites that take too much time to load. The speed of an e-commerce website is an essential factor to promote online business. Optimization of website speed improves the results and supports it's smooth running.
3. User-friendly navigation
For a hassle-free shopping experience, an e-commerce website should be easy to navigate. Better user experience helps in retaining customers. Add menus and links to the product category in a prominent place with name and description. Ensure that each page provides users with an easy way to get back to the home page, shift category or go directly to the shopping cart.
4. Customer support
Make sure to provide full-time, reliable customer support resolving issues or attending enquiries. Some of the common types of customer support availed are toll-free numbers, email support, online chat, etc. Choose the best one suiting your budget offering, user friendly and prompt responding services.
5. Ecommerce website Security and Privacy
Today almost all websites should possess an SSL certificate installed to encrypt data coming and going to the browser. A transparent privacy policy is also necessary to inform users how their data is utilized on the site and the company.
6. Right eCommerce platform
Among various e-commerce platforms, Magento and Shopify are the most preferred, that has empowered the growth of numerous online retailers and brands. Choosing the perfect and best eCommerce platform in India gives users better flexibility, scalability and expandability of various industries.
7. Products with Description
The main purpose of an eCommerce website is to showcase its products with an accurate description defining the business to customers. With a perfectly matching design, an e-commerce website works well, including appropriate text, color scheme, theme, and images highlighting the products to keep them coherent for consumers.
8. Accurate Checkout option
Ecommerce websites should offer a simple shopping experience better than usual offline purchases. The checkout option is mandatory and trouble-free, making the overall process easy and quick. A functional e-commerce website reduces frustration in customers, which helps in retaining potential customers.
Conclusion
Ecommerce websites are designed to be appealing, ensuring a stress-free shopping experience. It is simpler to navigate along with a seamless checkout process on any device, thus retaining customers and expanding your business. E-commerce development in India is about flourishing with high competition among the best eCommerce website developers. Choose an e-commerce team with dedicated eCommerce developers with enough experience in building creative websites according to the client's requirement at competitive pricing.