How to Maintain an Effective Project Management Work During Stress?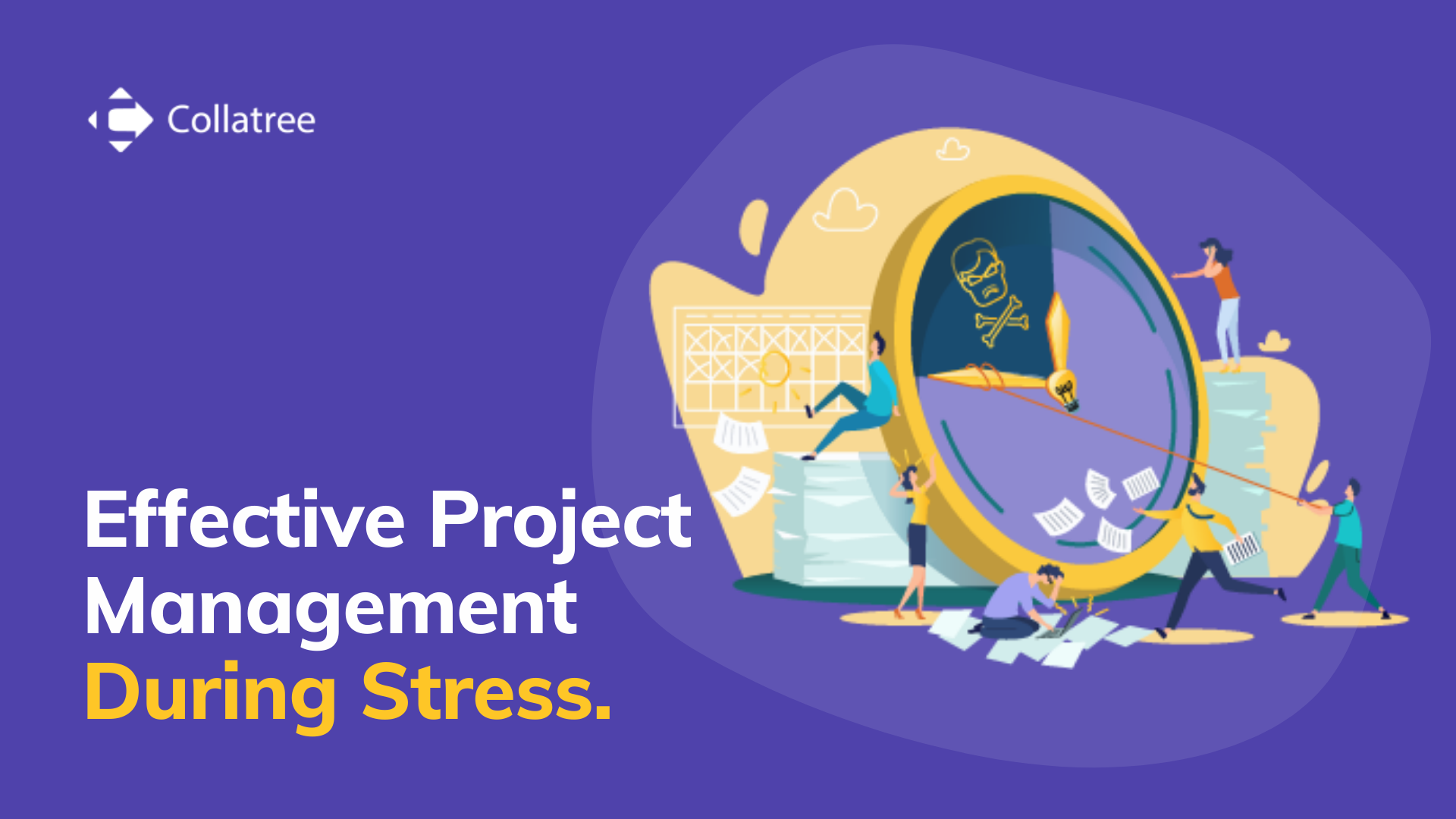 In the world of project management, things can get a little stressful. It's not always easy to maintain an effective workflow when you are feeling overwhelmed. This blog post will explore some ways that you can keep your stress levels under control and improve project management work during times of high stress. Approaches range from strategies for self-care to tips on how to communicate more clearly with coworkers and clients in order to reduce misunderstandings. Hopefully this information will help make life just a little bit easier for you and your team!
An individual starts experiencing apprehension, fear, or anxiety whenever he is under pressure or stress with an uncomfortable feeling of threat. In general, it appears amidst physical symptoms such as high blood pressure, irregular sleeping, abnormal heartbeat, chest pain, etc. Excess stress can also lead to mood disorders among individuals such as anxiety and depression, influencing our daily life and life expectancy in the longer term.
What is Stress in Project Management?
When it comes to a career, there is a parabolic relation between stress level and productivity. In humans low levels of catecholamines results in sleeplessness and low focus, whereas high-level increase stress and reduce productivity. We need an optimal level for peak focus, productivity, and organization of the work. So that stress should be reduced in the work environment for higher productivity and better profit.
According to studies, project managers are more prone to stress-related work compared to other professionals. The project stakeholders formulate demands of delivering values and utmost perfect services in the name of their organization. The reason behind the stress of project managers or project coordinators isn't limited.
Sources of stress in project management:
The sources of stress in project management can be many and different. Some of the reasons of stress for project managers during a project cycle are:
Overestimated expectations from the customer side or management side.
Less interaction between stakeholders along with reduced participation and support in the project.
Attempts to shield the team from the pressure of other stakeholders.
Lack of resources – human and/or instrumental
Workload leading to an imbalance in work-life, health, and family problems, thus lesser work efficiency.
Project environment, working system, and organizational structure lack full control over resources.
Five steps to control your stress level
To keep up the productive work as a project manager, the first quality should be to realize the stressor. Then develop self-discipline before discovering the techniques for further dealing. Here we discuss the strategic ways to maintain stellar Project Management in the workspace amidst stress. For better project management, you can reduce stress and its influence on your work performance.
Set the right goals
You can't plan your project without planning the right goals. Probably going for the Smart goal theory is an added advantage that leads to your business growth. Picking the right goals is the best part of success. Make easily measurable goals that help your business ahead.
Go for the right team
Get the best team with diverse talents and excellence with the right mindset for working in tandem. Make employees work closely and flexible in coordination, identifying what and which skills are required for the project. Based on the goal, build your team selectively which certainly avoids mid-work reorganization or even misleads.
Prepare the milestone
Prepare a detailed roadmap to your final milestone to stay updated regarding your project. Make clear and relevant decisions even for the most obvious tasks. Preparing the milestones right can determine your success and chances of failure. Set deadlines making every task assigned to the right team. To stay on track with a project, the team lead should know exactly what will happen and when will it happen.
Revise, review and resolve
You'll never stay on track with your project without communication. Organize regular meetings or calls to discuss the progress. Thus know about possible issues and check with the members once in a while. compare the progress with your milestone to ensure the right progress. Communicate more often to solve issues and keep track of projects.
Use PM tools to stay on track
Make appropriate use of everything that comes in handy. Now there are numerous tools available to coordinate teamwork. Project management tools, simplify task assigning and streamline the overall communication among the team. Using Project Management Software helps to get your project done under control, monitoring the progress throughout. These platforms guide you to visualize the workflow, identify the weak points and resolve problems. Make sure that you rely on the digital tools in this digital era.
Benefits of Project Management Software in stress management
Certainly, a project manager can't avoid stress at work. The primary purpose of Project Management Software supports project managers throughout different project stages. With respect to this, full-suite platforms have numerous benefits. Uniting project planning, resource management, team collaboration, finance and billing, time tracking and reporting, people can manage projects from quote to invoice.
Conclusion
Today entrepreneurship faces lots and lots of stressful project management scenarios. With numerous tasks on project planning and organization, team's performance and outcome, responsibility, time pressure, work-life imbalance, etc are a few among them. Some healthy habits can sometimes be good for productivity and overall performance. To keep up successful project management when you're under stress, one thing you can do is to control the level, identify the stressors and organize a stress-free work environment. Additionally implementing an effective PMS would make things easier. Go for the best Project Management Software provider to get the maximum out to a better outcome.