Role Of Enterprise Resource Planning Systems (ERP) In Supply Chain Management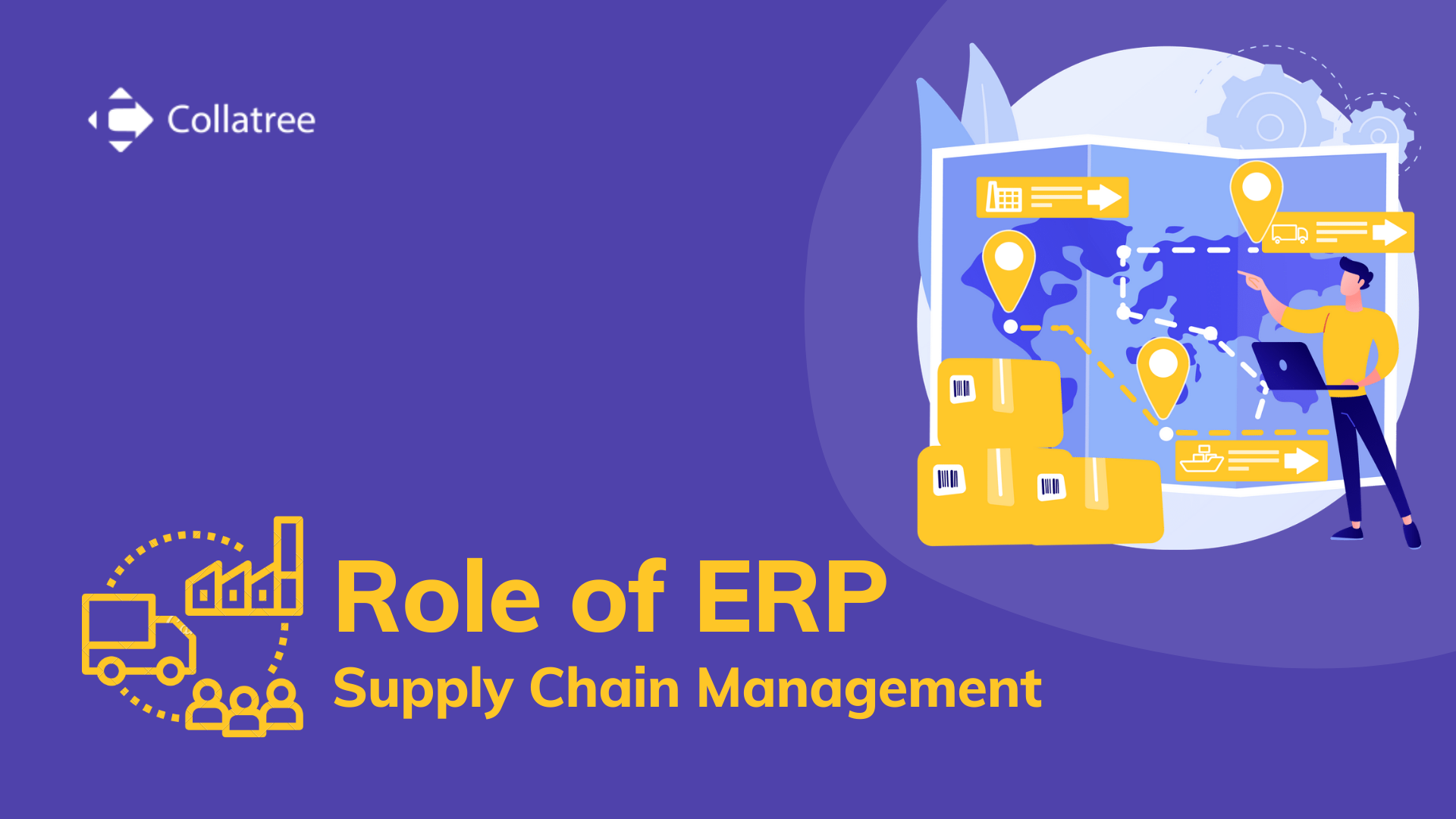 Technology has a significant role in supply chain management, and it has long helped organizations monitor and control productivity, costs, inventory, and supplies. Enterprise Resource Planning systems are considered a crucial asset in the implementation and creation of efficient supply chain processes. The integration of ERP and SCM leads to delivering your service and products with greater efficiency, speed, and overall quality for end-line consumers.
The supply chain rules are specifically changing only for becoming more complex. Running your business with good innovation is considered the significant role of ERP in supply chain management. Business owners recognize the comprehensive benefits of ERP. It is necessary to interact with numerous suppliers and partners to obtain the raw materials and resources needed to bring finished goods to market. To the business aspect, ERP played a vital role in the business industry and combating inefficiency, reducing waste, and ensuring that workers can better direct their efforts.
Challenges of ERP in Supply Chain Management
The financial health of companies across the business industry highly depends on the efficiency of the supply chain, and it indicates the importance of the supply chain. Following are specific supply chain challenges that can strongly influence the demise of many companies.
1. Rapid Changing Market Demands
Customer demands are changing day by day at a very high pace which is considered one of the most important reasons for product life cycles. The shift in preference forces pressures on the enterprise. The environmental changes require an efficient supply chain for running daily activities.
Manufacturing Optimization
Product Lifecycle Management.
Sales and Operations Planning.
Logistics Optimization.
RFID.
Business Intelligence.
Sales and Operations Planning.
2. Unforeseen Transit Delays
Transit delays are a significant challenge in supply chain management, and various environmental factors impact the transit; raw materials are not always delivered on time. It is necessary to arrange delivery schedules before the correct time or maintaining buffer stocks are proven ways for responding to potential supply chain disruptions.
3. Supplier Relationship
It enables supply chain businesses to provide high standards of service to the customers on time. Multiple suppliers are required for modern supply chain business for working. It is necessary to maintain a strong relationship with them, which helps manage complexities in these networks. However inconsistency in supplier relationships leads to a rise in ineffective communication, delays or cancellation of delivery, which can bring loss to any supply chain business.
What Are the Key Benefits of ERP in Supply Chain Management?
For efficient functioning of departments and operations, a supply chain network to be performed its best. The working procedure supports organizations in increasing productivity.
1. Accurate and Detailed Order Tracking
It is essential to deliver every order on time is the secret of supply chain business growth. Implementation of ERP software for supply chain leads to record and store every minute information automatically related to orders. It helps you track old orders in transit and keep an eye on the new ones that are yet to be processed. This strategy allows you to track customers' needs and enhance their experience in the future business.
2. Insightful Computation and Estimation
ERP systems accommodate a vast volume of accurate data to generate penetrating reports. It provides greater clarity about the operations and makes predicting market demands much more accessible. Moreover, an in-depth structure boosts your business activities by identifying undesirable variances in the supply chain. It also addresses the problems adequately and quickly.
3. Easy Handling of Supplies
An ERP software consists of advanced technology which enables managing inventory and error-free tracking. Thus the efficiency of managing supplies removes the order and error occurrence. By reducing the overhead costs, it increases the business turnover.