5 Strategies To Manage Your Human Resources Efficiently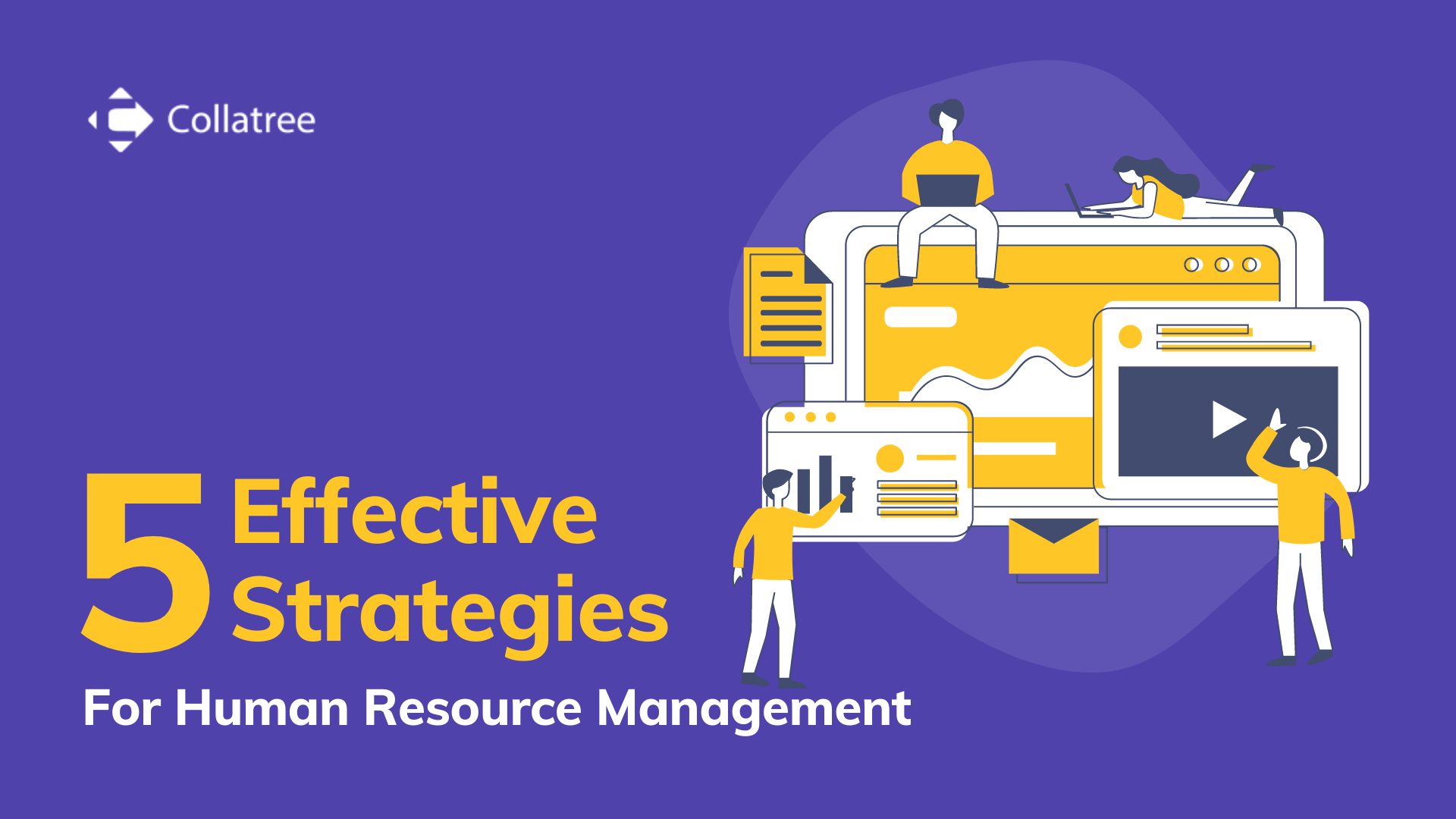 When it comes to a project's organization process, both project management and resource management are fundamental steps as they are designed to maintain sustainability and profitability. While a resource manager ensures every resource requirement is settled during the initiation phase, a project manager later manages those resources and delivers the project within the stipulated time and budget.
Resources comprise either the workforce or the nonhuman resources like machinery or supplies, which play a part to complete the project goals. Usually, resource managers are in charge of planning, organizing, managing, and measuring employees' work in a firm.
They are responsible to plan, allocate and schedule resources to maximize each effectively. If done the right way, a team could perform better as well as reduce overtime and stress. The resources may vary according to the type and scale of the project.
Project Management includes few important types of resources like:
Human Resource
Time Resource
Financial Resource
Material Resource
Five steps to check to efficient Managing your Human Resources:
Understand the necessary skills
Lead & Organize team
Encourage participation
Use PMS tools
Providing feedback
Human Resources Management
Employees are an essential part of the organization, responsible for the tasks that lead to the development of projects. Either through internal or external recruitment, the resource managers could choose their team members to work on the entire process on an ad hoc basis. The team member should be suitable and skilled for the project in question, possessing deep knowledge and know-how about the products.
A team is a crucial and inevitable part of the resources of a project. It is also one of the most challenging resources to manage.
Here are a few effective strategies to manage your firms' human resource more effectively.
Understand the necessary skills:
Initially, analyze what and which skills are actually necessary for the project to facilitate resource planning. Know about the kind of tasks required by the project and the mandatory skills for the project accomplishment.
Lead & Organize team
Ensure each and everyone understands about the project, their roles and its objectives. Every employee has an allocated schedule and duty to play their part. For that, the whole team has to know about
Encourage participation
A team is supposed to bring knowledge to each product. Encourage them to be a part of the team during project planning and decision making. This adds their expertise to the process and benefits highly with improved commitments.
Use PMS tools
Using Project management software like Collatree – Project & Time Management Software could helps in analyzing and tracking workload and project progress. These tools show the imbalance during the project process and help to resolve every issue in its place rapidly.
Providing feedback
Interactions between the client and team members are fundamental. Providing feedback would help them to resolve issues if necessary in between the project. Working closely optimize the project performance to a great extent.
Every resource is essential concerning a project to take it forward. Proper management of these resources leads to complete control over the project to facilitate and accelerate the work. This guarantees a foresee of potential bottlenecks and speeds up the process effectively.
There are numerous Project Management Software in the market that would help to simplify the whole process. Through better project management, team members could learn better resource management with improved planning and scheduling skills, guiding them to succeed in future projects.