Why Magento is the best eCommerce platform for online stores?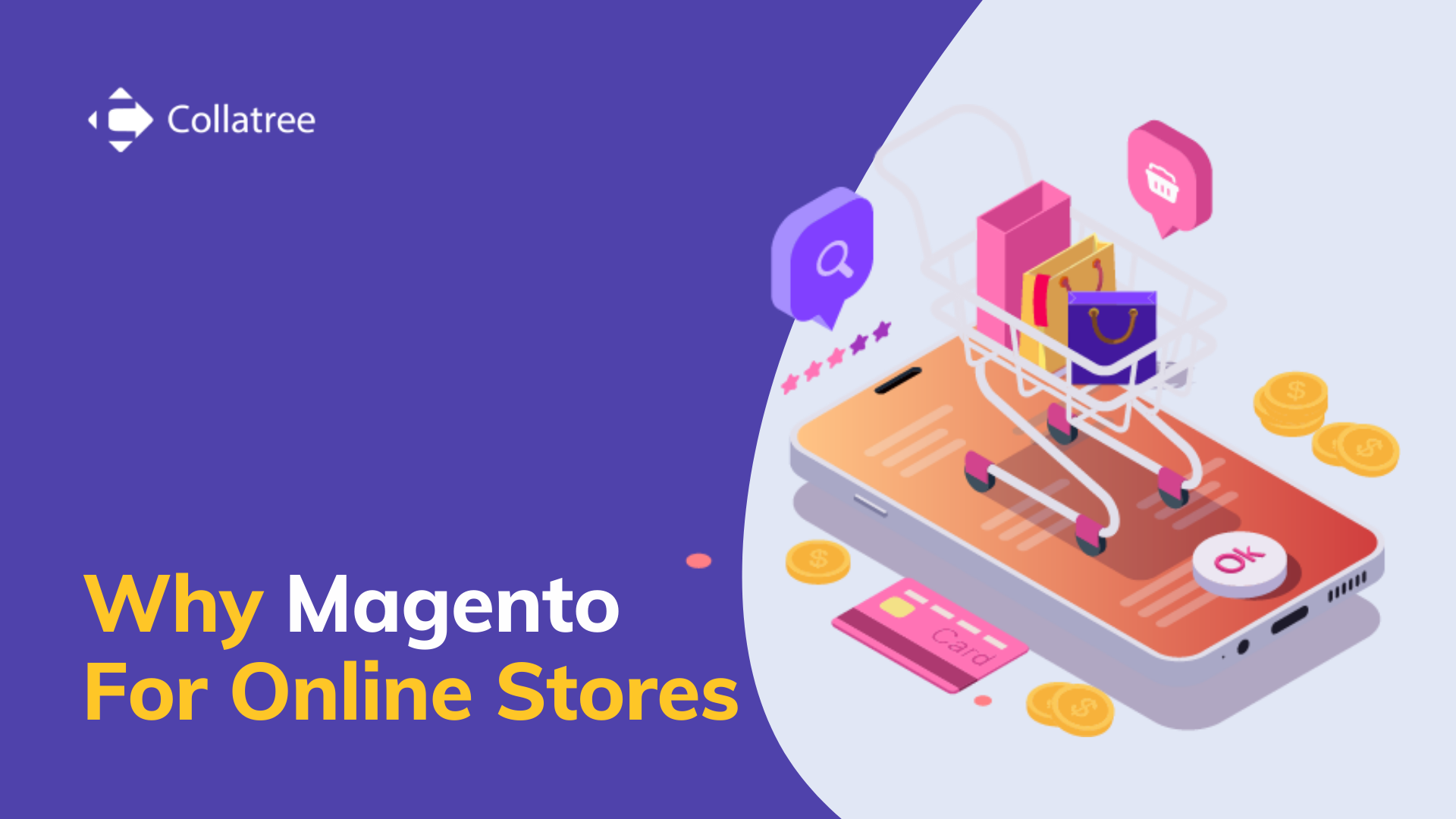 We are now rich with many e-commerce websites and each of us prefers various platforms. These e-commerce platforms are experienced immense growth over the years. Every sales-oriented business is now going for online stores to sell their products online. How could you choose an eCommerce platform to create your online store? One platform that has been dominating this list for recent years is Magento! From the fierce competition like Shopify, Wix, 3DCart, and WooCommerce, What sets Magento apart?
Some major MNCs from Ford and Coca-Cola to Nike and Olympus, choose Magento over its competition to host their online stores. Here is why Magento being the best eCommerce platform. Check out the essential elements of an eCommerce website if you are about to go for one.
Open Source Platform
Everybody has access to an open-source platform that yields the best output. And Magento is made out of open-source licenses using a host of open-source tools. It is extremely adaptable to developer or entrepreneur requirements. It also provides high-security standards and more reliable performance.
Scalability, Flexibility & Speed
Magento users experience an impressive page loading speed which determines the quality of an eCommerce platform. Scalability, flexibility, and speed are the most important factors in determining the quality of an eCommerce platform. Resource requirement differs to various stores and Magento caters to stores of any size. 
Third-Party Components and Extensions
Magento supports many third-party integrations, extensions, and components, which makes it easier to deploy new versions, upgrade the platform and develop new functionalities. It is known for making use of and integrating third-party tools. Users could greatly benefit from upgrading their services through extensions free of cost or comparatively budget-friendly. Magento allows effortless integration of payment gateway, comments/ reviews plugin, social media integration, or an analytic tool into your page and improves the appearance and functioning of the store. 
Magento Hosting Freedom
It assists you with all sorts of hosting or to migrate to another hosting provider. One can select the model, package, and provider that best fits your needs. Certain eCommerce platforms like Shopify have now imposed restrictions on hosting solutions for online stores. No platforms in the market except Magento offer this freedom.
Tons of Customization Options
Magento users get to add much more than extensions and plugins which are highly customizable in every possible way. Merchants need to customize their outlets to display their products, strategy, and sensibility. From layout, size, and style, to the number of products, details, check-out procedures, and payment methods, everything can be customized to suit the business requirements. Backend changes, such as code rewriting, are also possible and easy to implement with Magento.
Automatic Responsiveness
Most of the eCommerce transactions are done through mobile devices and are constantly increasing. People prefer mobile responsive online stores and Magento, like every other eCommerce platform, ensures to come up with responsive solutions. It helps users to run and seamless view of all stores built on its platform on all devices. Magento comes with features like HTML5, as well as grinding, drag-and-drop, image scaling, etc.
Active Community
Being open-source, Magento possesses a great community of developers, designers, consultants, agencies, and users. These communities review the positive aspects and problems, checking every scope of improvement. Towards success for any kind of business, Magento promises a transparent, cooperative relationship with the community.
Why you must go for Magento eCommerce Development?
Users demand a personalized experience and product showcase according to their preference. The best way to preserve potential customers is by opting for the best eCommerce platform. Choosing the right retail feedback software could really hinder your goals and the utility you have for the software. Magento being a flexible and robust platform, well suits this purpose. It supports seamless business operations and helps you provide unparalleled customer service